The Science Behind Turmeric
Does It Really Work?
What's The Science Behind Turmeric?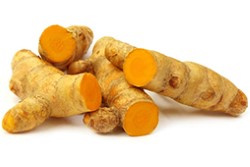 Turmeric has become popular thanks to its many health benefits and substantial clinical data to back it. It is now one of the biggest health supplements in the country.
Turmeric contains active curcuminoids which provide the body with many health benefits. The addition of BioPerine® is especially significant in a Turmeric supplement as it amplifies the strength of the curcuminoids as well as enhances bioavailability. Turmeric is a multi-action solution that not only improves mood, but also acts as a powerful antioxidant and anti-inflammatory.* So, when a product comes along that will help keep you healthy, then it makes sense to enjoy the benefits it provides. Why not?
Observed Benefits Of Turmeric
Enhances Mood*
Anti-Inflammatory Effects*
Antioxidant Properties*
Contributes to Healthy Brain Function*
Cardiovascular Support*
However, not all Turmeric products can produce these impressive results and help you reach your health goals. Make sure to choose a premium-quality product with 100% natural, scientifically-proven ingredients that are formulated with the patented Curcumin C3 Complex® with curcuminoids standardized to 95% as well as BioPerine® for increased bioavailability and more effective results, and is manufactured according to the highest modern standards.
Turmeric Supplements For Your Mind And Body
Turmeric For Depression:*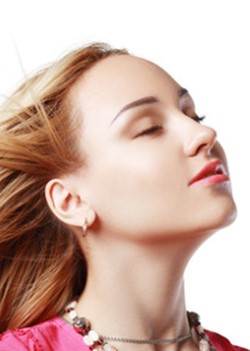 An often reviewed study on the effects of Turmeric on depression was published in the journal Phytotherapy Research. The clinical trial was a randomized, observer-masked study to determine the effectiveness and safety of Turmeric with fluoxetine (an antidepressant drug) in patients with major depressive disorder (MDD).
The study consisted of 60 participants, 18 years and older, suffering from MDD as defined by the Diagnostic and Statistical Manual of Mental Disorders. The participants were divided into three groups of 20 participants each; a Turmeric group, a fluoxetine group, and a combined Turmeric and fluoxetine group. The study lasted for 6 weeks, and each participant underwent a complete physical and psychological evaluation at 0, 2, 4, and 6 weeks. For a full review of that clinical study please Click Here.
At the conclusion of the study, tests determined that there was good to excellent depression symptom relief found in all three groups. Turmeric extract reduced the Hamilton Depression Rating (HAM-D17) score in 75% of the Turmeric group, regardless of gender. That is significant on any level, but taking into account that this was comparable to the effects of a commonly prescribed pharmaceutical antidepressant is extraordinary.*
Turmeric As An Anti-Inflammatory:*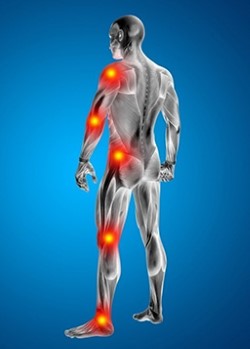 Another famous study on the anti-inflammatory effects of turmeric extract was published in Alternative Medicine Review. The study was a randomized, double-blind, placebo-controlled clinical trial examining the effects of Turmeric extract on post-operative inflammation. The study was conducted on 45 patients between the ages of 15 and 68 who had recently undergone therapy.
The participants were divided into three groups, a Turmeric group, a placebo group, and an NSAID (non-steroidal anti-inflammatory drug) group. Treatment was administered for 6 days post-operatively, and patients were evaluated for improvements in edema, tenderness, and pain. For a full review of that clinical study please Click Here.
At the end of the study there was an 84.2% reduction of all three inflammation symptoms in the Turmeric group.* The Turmeric group actually outperformed the NSAID group by showing reductions in pain, edema, and tenderness where the NSAID group did not show reduced tenderness.*
BioPerine® (Piperine) For Increased Absorption:*
A well-known study looking at the influence of Piperine on the bioavailability of Turmeric was published in the journal Planta Medica. The study showed the effects Piperine has on the absorption and bioavailability of curcumin in both rats and humans. When Curcumin was administered alone, testing showed serum levels to be very low or undetectable. However, when 20mgs of Piperine was administered at the same time as the Curcumin, it produced much higher concentrations. In humans, the bioavailability of Turmeric was increased by 2000%.
The study showed that in the dosages used, Piperine enhances the serum concentration, extent of absorption and bioavailability of Curcumin in both rats and humans with no adverse effects. For a full review of that clinical study please Click Here.
If you have additional questions, please visit our Frequently Asked Questions page.
---
References:
2 - Alternative Medicine Review
3 - Planta Medica